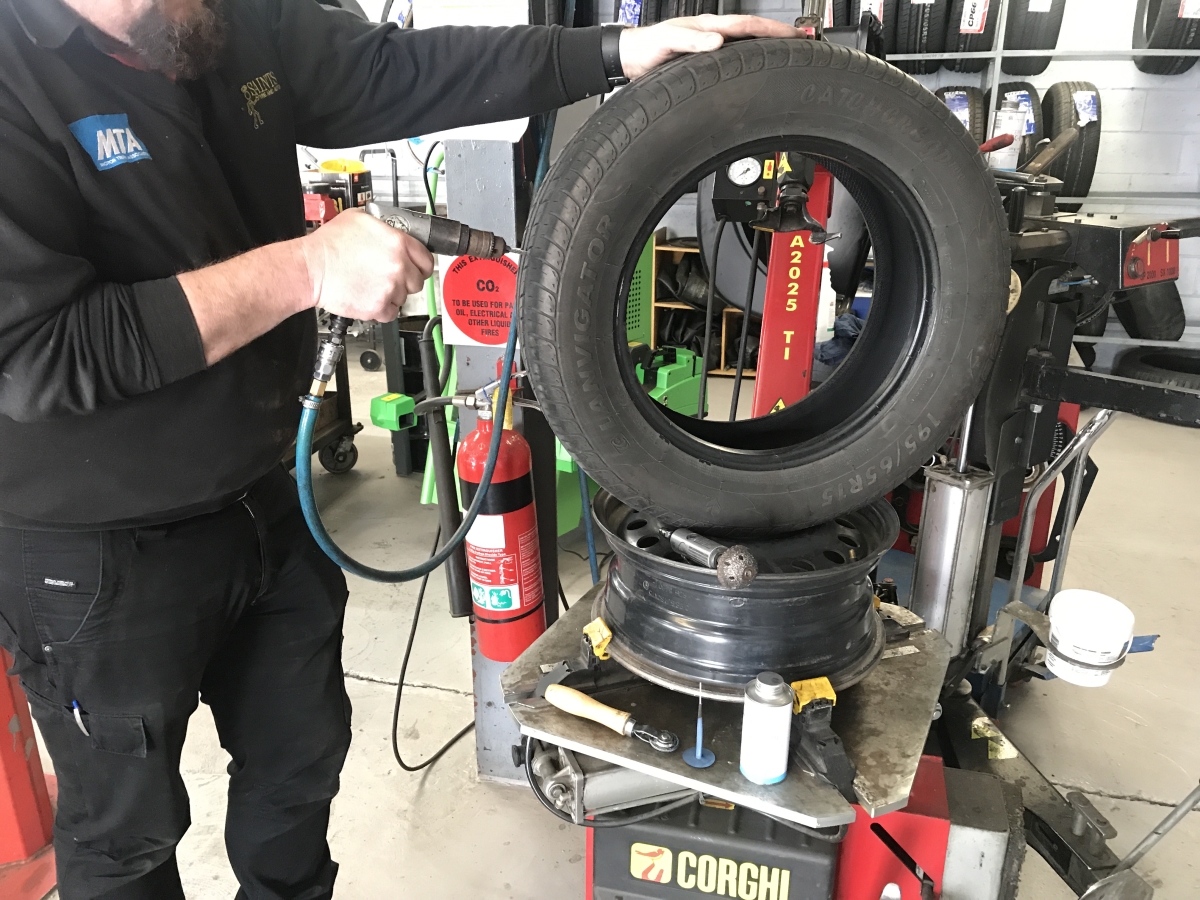 For your convenience bring your vehicle into Saints Tyre & Auto and we can perform a puncture repair without you having to remove the tyre from the vehicle yourself. Or if you prefer just bring the tyre in for a repair.
All our puncture repairs include a wheel balance after.
What causes a flat tyre?
A flat tyre is generally caused by a puncture to a tubeless tyre's casing, allowing air to escape and causing the tyre to deflate.
Punctures are usually caused by:
sharp objects like small nails
screws
glass shards
other road debris
A flat tyre can also be caused through a damaged sidewall or leaking valve.
Can my tyre be repaired?
The only way to see if a tyre can be repaired, is to strip it from the wheel. This allows for an inspection of the damage and the structural integrity of the tyre.
Although some information would indicate that a tyre can be repaired, the damaged must be assessed for the size and angle of the puncture, along with the internal inspection, to see if a repair is possible.
If a tyre suffers from a major puncture to the tread, on the tyre sidewall or the shoulder it will be deemed unrepairable. If this happens, a new tyre will be needed to replace the punctured one.
---
Saints Tyre & Auto qualified technicians have over 30 years experience in all automotive and tyre services. Give us a call on 08 8250 0191 or fill out the below online form for an obligation-free quote!